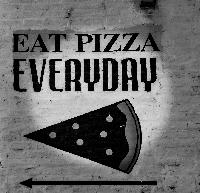 ABOUT US
Pizza Pal Restaurant is a family-owned business, runned by a Female U.S.A.F. Veteran and her husband of 10+ years. Both were also New Britain residents.
Here at Pizza Pal we provide prompt, professional, and friendly service.
We specialize in Italian-American Cuisine, such as pizza, pasta, seafood, grinders, wings, wraps and so much more.
The freshest ingredients and the leanest meats are used to make certain your meal will be of the utmost dining pleasure. We also only use 100% unsaturated fat and cholesterol free, pure vegetable oils in all of our cooking.
Whether you want a delicious meal for your entire family or a nice quiet dinner for two, we strive to please. We also have a full service bar with a variety of wines, beers, cocktails, and seasonal specialty mixed drinks .
The Catering Menu, available to go only, includes half and full sized trays of our menu items , and party sheet pizzas. Whether you're having an extravagant party, or a small gathering please keep us in mind. If you need to make any alterations to the catering menu contact us 860.229.7300.
My birthday party was such a great experience! I can't thank you enough for paying attention to all the little things that really made it special for me. I'm looking forward to celebrating many more birthdays with you
The dinner I had last week was excellent and the wait staff are all so polite and knowledgeable. The food was cooked perfectly, and I really felt like I had a home-cooked meal. Most restaurants don't put that much focus on giving customers what they really want. Ill be back again.